Marrickville Forum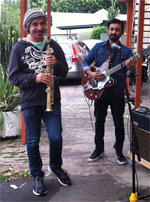 On April 5 2013 the first TAFE Community Alliance forum was held at Addison Gallery, Addison Road Community Centre in Marrickville for the Inner West area of Sydney. The event was facilitated by Rosanna Barbero.
Speakers were:
Vivi Germanos-Koutsounadis
Executive Director of the Ethnic Childcare,
Family and Community Services Co-Operative
and People of Australia Ambassador
Carmel Tebbutt
Local State Member for Marrickville
John Kaye
NSW Greens education spokesperson
Vivi Martin
Community worker
Nicole Ryan and Elena Julca
Students
Around 75 community workers and members from around the inner west and southern Sydney participated in the forum.
The state government's funding cuts and new funding model that affect TAFE provision in NSW were discussed along with what our communities stand to lose and how we can maintain TAFE as the major public Vocational Education and Training (VET) provider.Below is the resolution that was passed unanimously at the end of the forum:
We the TAFE Community Alliance are appalled by the O'Farrell governments destruction of NSW TAFE and we call for full restoration of TAFE funding and the abandonment of 'Smart and Skilled' and plans to replace teachers with lower paid less qualified tutors and assessors in the proposed Enterprise Agreement.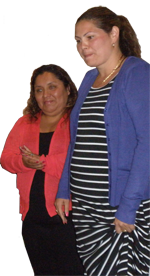 The students who spoke also work in community organisations Metro MRC, Catholic Care and with Multi-Mix Mob. Their learning journeys began in TAFE Outreach programs which included creating Commuinty Events and coordinating the White Ribbon Festival in Marrickvlle for the past two years.

Nicole is currently doing Diploma Community Services and working part time in child care. Many of the Multi-Mix Mob participants have ompleted TAFE Outreach community classes and have pathwayed to Certificate III, IV and Dipolma courses and some have gone on to university. Many would not have started studying without support of TAFE.